Welcome to Amman Queen Alia International Airport - Amman Airport
Use this website to quickly find the most important information about Amman Queen Alia International Airport: Flights (Departures, Arrivals), Parking, Car Rentals, Hotels near the airport and other information about QAIA airport. Plan your travel to Amman Airport with the information provided in this site. Check Amman Travel Guide at Bautrip for more information about Amman.
Amman Queen Alia International Airport (IATA: AMM, ICAO: OJAI) (Matar al-Malikah 'Alya' ad-Dowaly) is located in Zizya area, 20 miles (32km) south of Amman, the capital city of Jordan. It is the home hub of Royal Jordanian Airlines, the national flag carrier.


In March of 2013 the old terminal closed and the new terminal opened. It was awarded by Airport Council international as the best airport in Middle East in 2014.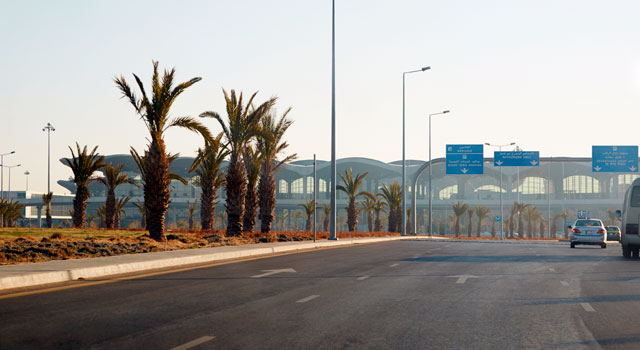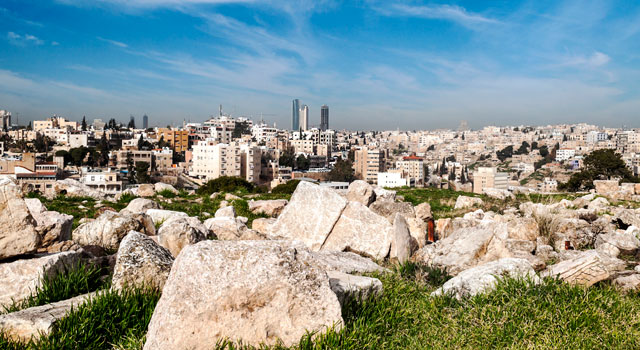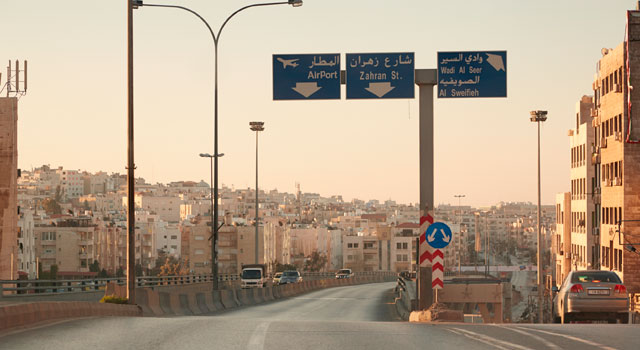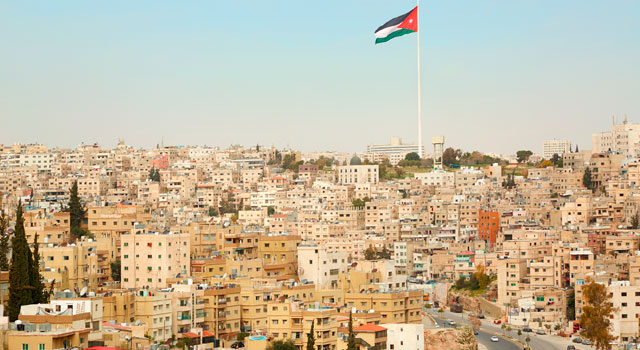 The airport is the largest airport in Jordan and is being used for approximatelly 40 airlines from around the world.
In 2014, more than 7 million passengers used the Airport. The number of passengers is growing each year, and the traffic has doubled in the last ten years.
Terminal
QAIA Airport or Amman Airport has one unique terminal, serving the 7 million passengers per year, and being able to handle up to 9 million passengers. The terminal was opened in March 2013 in order to give a better experience to the passenger. There is a current project to increase current capacity up to 12 million passenger expected to be completed by 2017. The terminal is divided in three levels.
Terminal Levels
Arrival Level 1: It holds the arrivals area and the public area with retail shops, services and restaurants.
Departure Level 2: Divides public by Jordanian passengers (E gates) and International and Jordanian passengers (F gates).
Departure Level 3: It has an small public area (entrance)It has the duty free area, several restaurants and bars, some retail shops and the departure gates
QAIA Airport in numbers
- Hub for 5 airlines: Royal Jordanian Airlines, Royal Wings, Petra Airlines, Jordan Aviation and Royal Falcon.
- 2 runways
- 73,125 aircraft movements in 2014 with 7,089,008 passengers (9% growth).
- More than 40 airlines (passenger, charter and cargo)
- Estimated investment of USD 750 million in the construction of the new terminal (2013). Currently expansion with estimated cost of USD 100 million.
Transportation
There are currently three options:
- Taxi: Fixed and public rates.
- Bus: Called Sariyah Airport Express Bus to Amman, every 30-60'.
- Car Hire / Car Rental: Check prices and options here
There is a project in study to connect QAIA Airport with Amman by rail.
Contact information
Address: Amman Airport. Jordan.
Telephone:+962 6 445 1739