Amman Airport (AMM)
Find the most important information about Amman Airport: Flights (Departures, Arrivals), Parking, Car Rentals, Hotels near the airport and other information about Queen Alia International Airport - QAIA (AMM). Plan your travel to AMM Airport with the information provided in this site. Check Amman Travel Guide at Bautrip for more information about Amman in Jordan.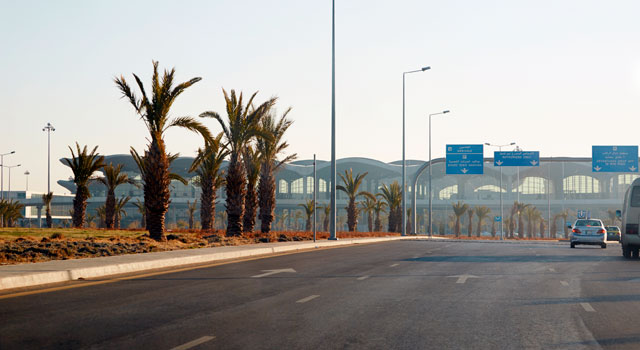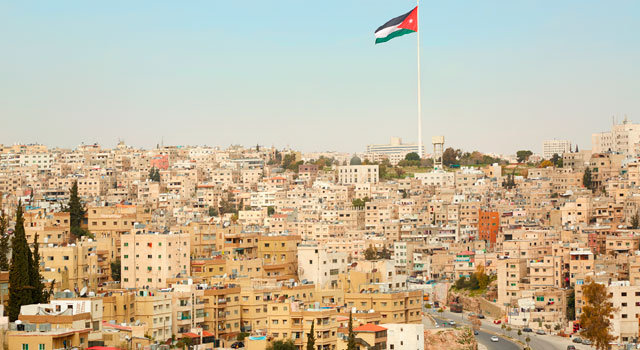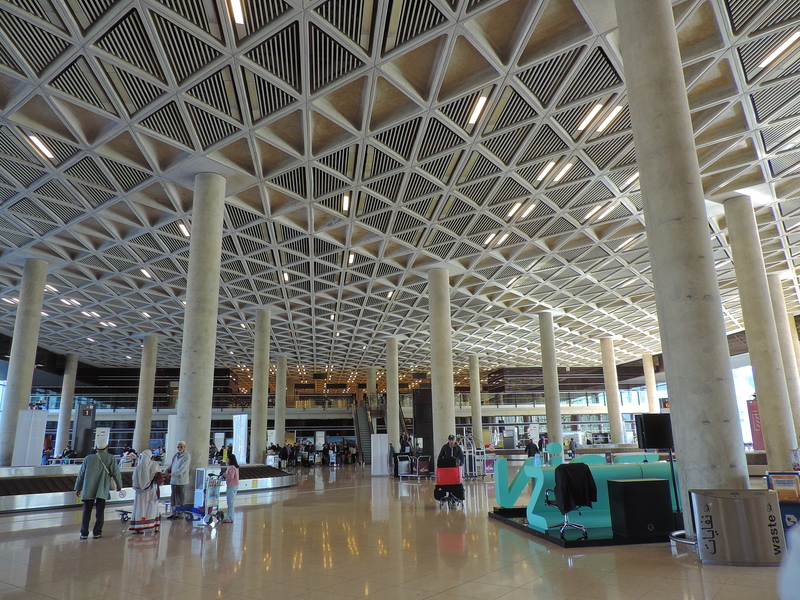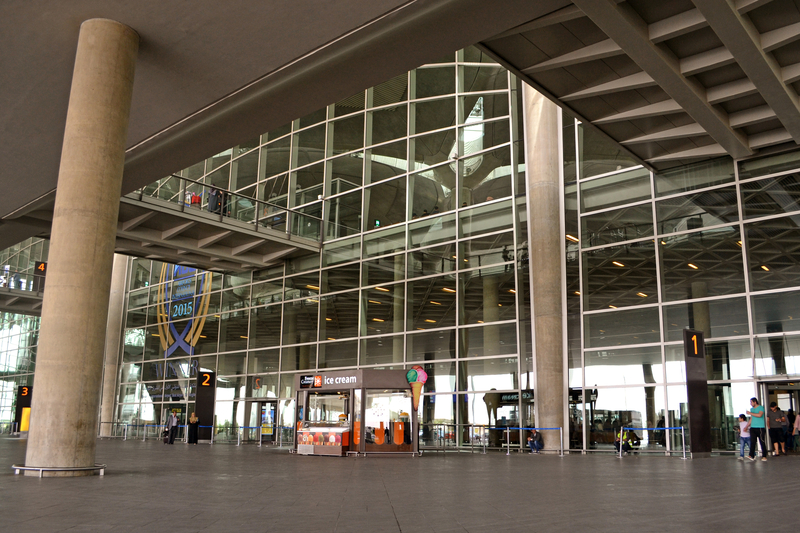 Queen Alia International Airport - QAIA (IATA: AMM, ICAO: OJAI), also known as Amman Airport, is the main and largest international airport in Jordan, located in Zizya, 20 miles (30 km) south of Amman, its capital.
AMM Airport is the main hub of Royal Jordanian Airlines, the national flag carrier, and Jordan Aviation as well.
The new terminal opened in 2013 and was awarded by Airport Council international as the best airport in Middle East in 2014.
QAIA Airport is the largest airdrome in Jordan and is used for approximately 40 airlines from around the world. Royal Jordanian airline is the busiest one with over 45 destinations worldwide.
Amman Airport is named after the former queen of Jordan, Queen Alia, who died in an accident in 1977.
In 2019, 8,924,080 passengers passed through Queen Alia International Airport. The number of passengers is growing each year and the traffic has doubled in the last ten years.
During 2020 less than 2 million passengers were processed through Amman Airport due coronavirus crisis.
In 2021, AMM Airport registered a total of 4,559,336 passengers.
Amman Airport is formed by a single integrated passenger terminal with both north and south piers (South Terminal 1 and North Terminal 2).

The terminal is able to handle over 12 million passengers.


QAIA Airport in numbers
- One terminal expanded in 2016 with a total capacity of 12 million passengers.
- Hub for 2 airlines: Royal Jordanian Airlines and Jordan Aviation.
- 2 runways.
- More than 40 airlines (passenger, charter and cargo).
- 6,000 square metres of retail space.
About Amman
Amman is the largest and capital city of Jordan, being also the fifth-largest city in the Arab world. It is a modern city and a major tourist destination due to its westernized character, considered one of the most liberal Arab cities in the world.

While your stay in Amman, you shouldn't miss to visit some of its museums such as the Jordan Museum, where there are hosted some of the Dead Sea Scrolls and Neolithic limestone statues, Jordan Archaeological Museum, Jordan Folklore Museum, among others, and enjoy of its lifestyle, where shopping malls, nightclubs, restaurants, shisha lounges and music bars are widely present!
Queen Alia Airport is equipped with the following Services and Amenities:
- Duty Free Shop
- Restaurants and Cafés
- Children's play areas
- Free Wi-Fi connection
- Prayer Rooms
- ATMs
- Currency exchange
- Information desk
There are currently three options regarding transportation at AMM Airport:

Bus: Sariyah Airport Express Bus runs to Amman every 30-60 minutes 24 hours/day.
See more information


Taxi: Taxis at Amman Airport work with fixed and public rates. Get within 40 minutes to downtown Amman by taxi.
See more information

Car Rental: At Amman Airport you can find several car rental services. Now, you can book your car through our search engine.
Check prices and options here!
Contact
Address: Alpha Building, 2nd Floor, 39052, Amman 11104, JORDAN
Phone: +962 6 500 2777
Email: contactus@aig.aero